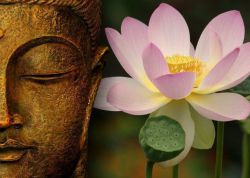 Groups, Workshops and Trainings
A brief of what's on offer for 2014 on the Gold Coast, is as follows, please contact Anna for dates and times.
The Power Of Your Breath
A One Day Immersion
Breathing is an innate gift, we always have it with us, we don't have to run to the shop to buy it, we can't forget it AND it's economical.  
Once practiced with awareness, it becomes a skill that leads to self empowerment and freedom…..from the inside out!
Breathing each breath fully, consciously and with the inhale and exhale connected creates a powerful occurrence that allows you to release and resolve any emotions, belief systems, stresses and memories, which are often inaccessible through other methods. This type of breathing is the power behind Breathwork Therapy. It is breathing beyond the basic need or desire for survival and it creates a bridge of communication between all levels of your being:
The Mind, Body and Soul
The Physical Body, Mental Body and Emotional Body
The Cellular Memory, Nervous System and Conscious Mind
The Conscious, Sub-Conscious and Super-Conscious Mind
The Divine, The Adult and The Inner Child aspects of Self
The benefit of communicating in this way becomes apparent through new levels of self-awareness that organically develop. This supports and assists you to better deal with life circumstances and situations, as they occur. Whether that is a health issue, an unresolved issue from the past, depression, addiction or some other condition of every day living in today's society.
It is a powerful ally and easy to learn, therefore with some practise you can utilise it and embrace the benefits of it in the privacy of your own home. Resulting in the Freedom from ever having to feel a victim of life circumstance again.
This is what I call 'Conscious Living'.
Two additional benefits that occurs over time are:
Acceptance and understanding of the power in personal responsibility. This may sound heavy, however my experience is it's not heavy at all when it's fully understood. It's one of the most liberating and self-empowering ways to live in today's world. And once practiced regularly, it clearly allows you to see the direction that most serves you in any set of circumstances.
The physical detox that occurs with every session. Full, Conscious and Connected Breathing is a great way to cleanse the body, particularly if you want to address addictions to things like food, alcohol, medications, drugs and health issues.
It's incredibly easy to learn and a great way to cleanse, heal and make way for change when it's desired or required, AND anyone can do it!
If learning more about this interests you, then please contact Anna.
---
The Feminine Phoenix Workshops for Women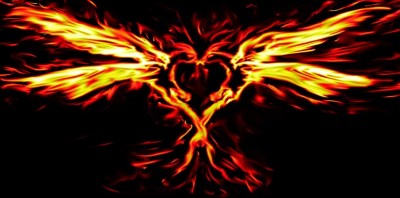 These are a series of workshops and/or a training, which has been designed specifically for awakening through the female anatomy.
Awakening within many of us in feminine form at present is a strong urge to reclaim our feminine power. This power has nothing to do with the energies of the feminist movement, rather it is so infused with Love and ancient Wisdom that it holds, caresses and births the masculine into action and healing. By masculine, I'm referring to the masculine within all us women.
This is facilitated through the transformational power of an internal fire that has the potential to restore a balance between the masculine & feminine within, and without creating a ripple effect out into the world towards all those open to receiving that wave around you, such as your intimate family, friends and community.
The Feminine Phoenix came into being through the re-introduction of ancient practices from civilisations such as Native America, Egypt, Tibet and India. These practices have been long forgotten by society at large, however remember by a few and protected throughout time.
The practices offered during the gatherings of the feminine phoenix are being shared once again for the feminine to heal and transcend the wounds of abuse and trauma from both present and ancient times, which are carried in the womb and soul of our being. Offering us the opportunity to break the cycle of victimhood, which has been perpetuated throughout the ages.
"Like the mythical bird that utilises the energy of fire to transform, burn, purify and transcend the old to the new, in both body and consciousness".
If learning more about this interests you, then please contact Anna.